SMALL GROUPS
SMALL GROUPS GATHERINGS ARE BEING ORGANIZED BY THE INDIVIDUAL LEADERS. IT IS IMPORTANT TO STAY CONNECTED!
A BPC Small Group is an intentional gathering of people who meet on a regular basis for the purpose of growing in faith, Christian fellowship and discussing God's Word. Some groups are short-term and others have been ongoing for many years. Group leaders encourage the regular attendance and active participation of its members resulting in spiritual growth wherever one is on their faith journey.
Anyone interested in joining a small group, contact
.
YOUNG ADULT GROUP BIBLE STUDY
The BPC Young Adult Group (20s & 30s) meets in person for Bible Study on the 1st and 3rd Mondays of the month from 6:30 – 8:00 PM. Please contact Pastor Lora at
lora.east@bpcusa.org
for more details.
YOUNG ADULT HIKE
The BPC Young Adult Group (20s and 30s)'s social hike on Saturday, October 22 at the Will Roger Historic State Park.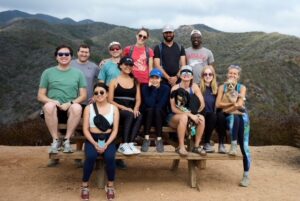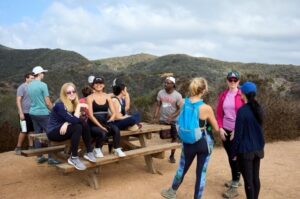 Thursday Evening Small Group
led by Pastor Dave
THURSDAYS, 5:00-6:00 PM

Small Groups are the very best way to keep growing in your faith while staying connected to God, the church and developing real friendships at BPC. We would love to have you join us! All are welcome!
Join Zoom Meeting