ALL-CHURCH MEXICO HOUSEBUILDING
TRIP WITH AMOR MINISTRIES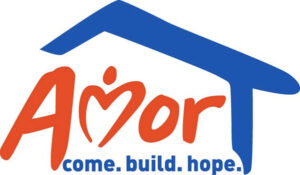 Have you ever thought about helping other people to make a lifelong change in their lives, and in addition having a great experience that will restore your perspective on life at the same time? And doing it in just 3 days? That is what our trip to build houses in Mexico is about
Join us for this incredible BPC tradition! (Passport Required).
Begins at 6:30 AM on Saturday, October 7. Meet at best Western Americana Inn, San Diego. (We highly recommend reserving a room at the Best Western on Friday night. Not included in the church trip cost.) Returning Monday, October 9, late afternoon/evening. Cost for the trip includes food, transportation, building supplies, & tent lodging: $325, which can be paid HERE.
VOLUNTEER COLLECTIVE'S INTERFAITH LAYER-UP DRIVE
Clean out your Closet, Change a Life!
It's a well-known fact that kids can't effectively learn when they're cold. It's also known that many young students as well as their families in and around LA lack adequate heating and warm clothing to fend off the winter chill.
THIS SEPTEMBER WE CAN HELP.
BPC will be joining with other faith groups around the city in hosting donation boxes to collect new and gently used warm clothing during the Interfaith "Layer-Up" Drive starting September 15. A month later, on October 14, we're all invited as well to come together to sort and distribute the collected clothes to those families in need.
Boxes will be available at the Church from September 15-25, so start setting aside your donations now.
What needed:
Long sleeve shirts, Long pants, Sweaters & Jackets, Blankets, Shoes and Socks (new only).
To learn more, visit:
MISSION TRIP TO NICARAGUA 2023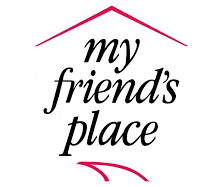 For new volunteer opportunities at
MY FRIEND'S PLACE,
which assists homeless youth in Hollywood, please contact Candice at
cmcfadyen@myfriendsplace.org
, MFP's new Community Engagement & Volunteer Manager (Phone: 323-908-0011 Ext. 109). Opportunities include serving food, administrative assistance and remote support, such as preparation and delivery of snack bags. You may also contact BPCer
Ivan Tether at 213-716-6422
,
ivantether@verizon.net
for more information.
THURSDAY MORNING FOOD BANK
COMMUNITY FOOD BANK
UNITED UNIVERSITY CHURCH | HOPE ON UNION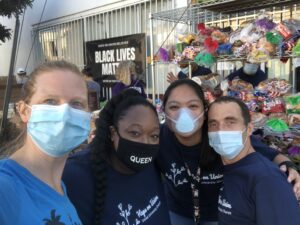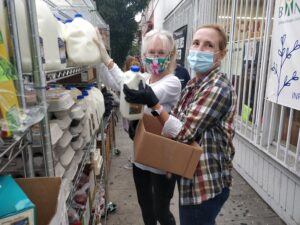 VOLUNTEER THURSDAY MORNINGS
7-10 AM
United University Church, 1053 W 23rd St, Los Angeles, CA 90007
Safety protocols are followed (wear a mask, they provide gloves).
2022 In-Kind

Donation

Opportunities
– Household items in good shape. Bedding, especially twin bed sheets for the kids. Can be used but must be clean. P

lease contact Lucia Mendez
at (310)
399-9380.
NOTE:
Please DO NOT DROP OFF clothing or household items at the church. We have no means to store or donate these things. Please contact one of our partners listed above or donate to your favorite thrift store. Thank you!