THURSDAY MORNING FOOD BANK
COMMUNITY FOOD BANK
UNITED UNIVERSITY CHURCH | HOPE ON UNION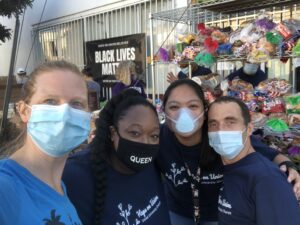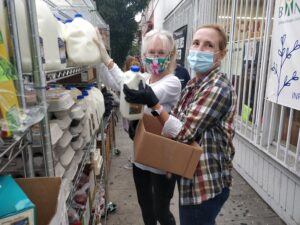 VOLUNTEER THURSDAY MORNINGS
7-10 AM
United University Church, 1053 W 23rd St, Los Angeles, CA 90007
Safety protocols are followed (wear a mask, they provide gloves).
SaMoShel SACK MEAL ASSEMBLY
Volunteers needed to assemble Sack Meals for SaMoshel on
Sunday, June 5, from 11:30 AM – 1:00 PM in BPC Room 121
. Email Sandy Kim with questions or to sig-up at
Skim_25@yahoo.com.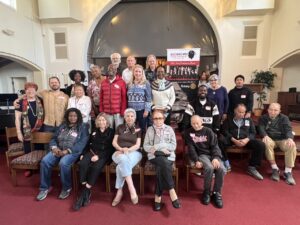 Weekly Drum Circle and Sing-along In-Person
Wednesdays, 1:00 PM-2:00 PM in the Sanctuary
Are you or a loved one living with Alzheimer's, dementia, Parkinson's, stroke, traumatic brain injury or PTSD?
Make rhythm, music and play in community at BPC on Wednesdays from 1PM – 2PM. Caregivers must be in attendance and family support members are encouraged. If you have questions, please contact Carol Rosenstein at
info@musicmendsminds.org.
for information about zoom rehearsals Monday, Wednesday & Fridays.
AMNESTY INTERNATIONAL POSTCARDS
JOIN AMNESTY INTERNATIONAL'S WORK:
Stop the aggression and protect civilians in Ukraine.
Click here to take action:
2022 In-Kind

Donation

Opportunities
– Household items in good shape. P

lease contact Lucia Mendez
To subscribe to the weekly BPC Mission Calendar, contact Margaret Chock, mchock@mibchock.com