YOUNG AT HEART TRIP TO HUNTINGTON GARDENS & LIBRARY
SAVE THE DATE
and
SIGN UP NOW!
* COST IS $40 to cover Entrance Fee and Transportation.
* Meet in Room 121 at 9:00 AM.
* Lunch is "ON YOUR OWN" at one of the lovely cafes on site.
* We'll return to the Westside at 2:00 PM.
Please call Ella in the BPC Office, (310) 826-5656 to reserve your spot.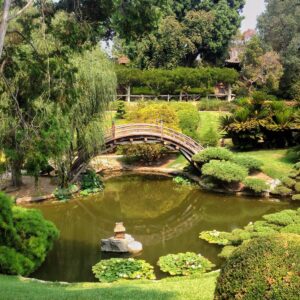 FALL SPIRITUAL LIFE RETREAT
with Rev. Drs. Mike & Laura Harbert
Mike and Laura Harbert are going to lead us through some reflections on a recent book by Miroslav Volf, the director of the Yale Center for Faith and Culture, entitled, A Life Worth Living: A Guide to What Matters Most. We will be integrating these reflections with Scripture, contemplative practices, writing prompts, and small group time to process what we are learning and experiencing.
During our weekend at Valyermo our hope is that everyone will have time and space and inspiration to revisit important questions like: What is the shape of a flourishing life? What is God's role and what is my role in creating this life? How do I experience this life worth living in the reality of disappointments and losses that happen to me?
Come join us and share in the exploration of these questions together as a community of faith!
WHO: Men and Women Members and Friends!
WHEN: October 20, 21 & 22, 2023 (Beginning with dinner Friday night & concluding Sunday noon after Worship)
WHERE: Saint Andrew's Abbey in Valyermo
COST: $245.00 (single occupancy, includes 6 meals)
$200.00 per person (double occupancy, includes 6 meals)
Registration forms are available in the Narthex, at SCL Class on Sundays and in the Church Office. Turn in completed registration form with your check at the Sunday SCL Class or in the Church office.
REGISTRATION ENDS THURSDAY, OCTOBER 7.