ONE GREAT HOUR OF SHARING
ONE GREAT HOUR OF SHARING supports efforts to relieve hunger through the Presbyterian Hunger Program, promote development through the Presbyterian Committee on the Self-Development of People, and assist in areas of disaster through Presbyterian Disaster Assistance. The Mission Team has designated longtime mission partner, Medical Benevolence Foundation to receive 50% of the OGHS offering.
Overnight on March 24, severe tornados developed across the Lower Mississippi Valley and into the Tennessee Valley. The NOAA Storm Prediction Center reported at least 12 tornadoes and 84 high wind events with most impacts in Mississippi, Alabama and Tennessee.
PDA is working the St. Andrew Presbytery and Mississippi Presbytery to meet the needs of their communities. Initial assistance grants have been disbursed and National Response Team members deployed to work alongside them.
To support this response go to our Website under GIVE.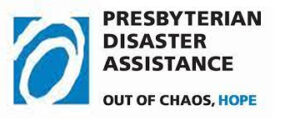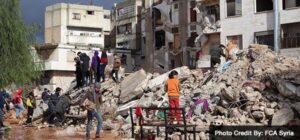 "God is our refuge and strength … though the mountains shake."
– Psalm 46:1-3
Presbyterian Disaster Assistance (PDA) is providing emergency relief and short-term recovery in the impacted areas through long-standing partners in Syria, in addition to ACT Alliance members in Syria and Turkey, all of whom are already on the ground. PDA will remain active throughout the entire recovery process, accompanying our partners in the area as they determine long-term program needs and providing financial support for building and resilience.
Donate to the life-saving work of PDA through our website
BE A PART OF THE BPC MISSION TEAM
Interested in becoming part of the BPC MISSION TEAM
or learning more about the Church's mission activities and partnerships?
The Mission Team meets monthly, in person as well as via Zoom,
usually after the final service of each second Monday of the month.
ALL ARE INVITED.
MISSION PASTOR: REV. LORA EAST
MISSION ELDER: STEVE RUTH
MINISTRY LEADER: NORMA MCNAIR
TEAM MEMBERS: LINDA AVDUL, DUSTIN CHARPIE, TOM ELANDER,
FRANCIE GOODRICH, ROB HUDNUT, WADE HUIE, AVA JAFARPOUR,
SANDY KIM, ZAYNA LYNCH
Matthew 25:37-40
Then the righteous will answer him, 'Lord, when was it that we saw you hungry and gave you food, or thirsty and gave you something to drink? And when was it that we saw you a stranger and welcomed you, or naked and gave you clothing? And when was it that we saw you sick or in prison and visited you?' And the king will answer them, 'Truly I tell you, just as you did it to one of the least of these who are members of my family, you did it to me.'
BPC is a Matthew 25 Church! Matthew 25:31–46 calls all of us to actively engage in the world around us, so our faith comes alive and we wake up to new possibilities. Convicted by this passage, Brentwood Presbyterian Church joins our denomination, the PC(USA), to act boldly and compassionately to serve people who are hungry, oppressed, imprisoned or poor.
The themes of the Matthew 25 invitation are grounded in the gospel. Jesus calls us to serve with and for "the least of these" — not as a group to be pitied, but as people who are deeply loved by Jesus. This loving commitment to radical and fearless discipleship has three focuses:
• Building congregational vitality by challenging congregations and their members to deepen and energize their faith and grow as joyful leaders and disciples actively engaged with their community, seeing new disciples engaged in ministry and longstanding believers develop in faith as the gospel of Jesus Christ is shared in word and deed.
• Dismantling structural racism by fearlessly applying our faith to advocate and break down the systems, practices and thinking that underlie discrimination, bias, prejudice and oppression of people of color.
• Eradicating systemic poverty by acting on our beliefs and working to change laws, policies, plans and structures in our society that perpetuate economic exploitation of people who are poor.
· Link to current OPPORTUNITIES TO SERVE
· Link to BPC's INTERNATIONAL MISSION PARTNERS
· Link to BPC's SEASONAL OPPORTUNITIES TO SERVE