SECURE GIVING FORM
(

LINK OPENS IN A NEW SECURE PAGE

)
____________________________________________________________________________________________________
WE NOW HAVE A NEW WAY TO GIVE TO BPC ON YOUR MOBILE DEVICE.

PLEASE DOWNLOAD THE NEW VANCO MOBILE APP
AVAILABLE IN APP STORE & GOOGLE PLAY.
IF YOU HAVE USED THE GIVE+ APP, YOUR INFORMATION IS SAVED AND INCLUDED IN THE NEW VANCO MOBILE APP.
If you have a question regarding your pledge or contributions to BPC,
50% of the offering will fund the 2021 Thanksgiving Bags Project serving the neediest of the needy people living without homes.
50% of the offering will go to PC/USA Peacemaking Fund to further worldwide peace and reconciliation.
MAIL A CHECK TO THE CHURCH WITH PEACE OFFERING IN THE DESIGNATION.
THANK YOU FOR YOUR GENEROSITY.
2021 PEACE & GLOBAL WITNESS OFFERING
One of four special offerings throughout the church year.
BPC is a listed charitable option on AmazonSmile
if you are signed up for AmazonSmile, you can go to your Amazon account and change the charitable option to Brentwood Presbyterian Church if you wish to support the church through your Amazon purchases!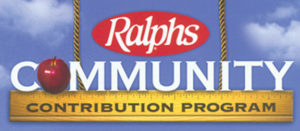 RALPH'S COMMUNITY CONTRIBUTION PROGRAM
A portion of your Ralph's purchase totals all year will go to BPC!