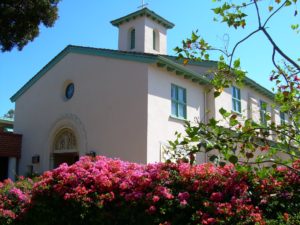 PARKING: The BPC parking lot is on Bundy Drive
south of San Vicente on the East side of the street.
Additional parking on Sundays
at the Comerica
Bank Building lot across
San Vicente on the
West side of Saltair.
P
arki
ng is also availa
ble in the office building next to the garden area each Sunday. Entry is off the alley side of the building. The parking spaces are open at 7:30 AM each Sunday.