SECURE GIVING FORM
(link opens in a new, secure window)
____________________________________________________________________________________________________
The Pentecost Offering this year is
going to
The People Concern, who is continuing to serve the needs of our most vulnerable neighbors.
As is our tradition, half of our offering will go to The People Concern, and half will go to the Presbyterian Church programs supporting youth and young people.
If you have a question regarding your pledge or contributions to BPC,
BPC is a listed charitable option on AmazonSmile
if you are signed up for AmazonSmile, you can go to your Amazon account and change the charitable option to Brentwood Presbyterian Church if you wish to support the church through your Amazon purchases!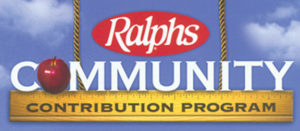 RALPH'S COMMUNITY CONTRIBUTION PROGRAM
A portion of your Ralph's purchase totals all year will go to BPC!