Financial Ministry
(link opens in a new, secure window)
____________________________________________________________________________________________________
_____________________________________________________________________________________________________
If you have a question regarding your pledge or contributions to BPC,
2019 END OF THE YEAR FINANCIAL INFORMATION
Gifts of Stock or Securities: If you plan to give of stock or securities to BPC before year-end, please email the Financial Manager, Farrah Mikail, at farrah.mikail@bpcusa.org so that she could give you the updated stock donation instructions. lease note that the stock transfer information from last year is no longer valid.
Credit card donations: Gifts made by credit card need to be given by
Friday, December 27
to be procesed as a 2019 gift.
Gifts of cash/checks: Must be received in the church office by December 31.
ENDOWMENT
BPC's Endowment was created through the generosity of BPC members seeking to provide long-term support to the church. Endowment funds represent monies gifted by a donor or set aside by Session to provide income in perpetuity to support the goals of BPC. The original gift is never spent but is invested in income producing assets; the income and capital appreciation earned on these gifts are available to be spent in accordance with the terms of the particular Endowment fund.
The Endowment Committee strives to be faithful stewards of BPC's Endowment. Our vision is to provide guidance, education, and services to BPC congregants that will help them fulfill their faith promise to God in perpetuity.
The Endowment Committee makes recommendations to Session on the allocation of funds to specific grant recipients each spring.
WAYS TO GIVE TO ENDOWMENT
•Establish a memorial fund to honor a loved one
•Establish a fund in your name
•Establish a fund where others can donate
•Give during your lifetime or leave a bequest in your will or trust
•Designate funds for a specific area of interest or for the ongoing support of BPC programs
For more information concerning making a gift to Endowment or for applying for a grant, please contact the Church office at (310) 826-5656 or send an email to endowment@bpcusa.org.
Download the Give+ app on your phone and give generously.
BPC is a listed charitable option on AmazonSmile
if you are signed up for AmazonSmile, you can go to your Amazon account and change the charitable option to Brentwood Presbyterian Church if you wish to support the church through your Amazon purchases!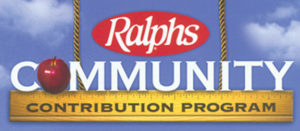 RALPH'S COMMUNITY CONTRIBUTION PROGRAM
A portion of your Ralph's purchase totals all year will go to BPC!