WESTSIDE FOOD BANK
The WESTSIDE FOOD BANK is the exclusive food bank provider for about 70 social service agencies with food assistance programs. Believe it or not, $1 with WFB will provide the equivalent of 4 nutritious meals.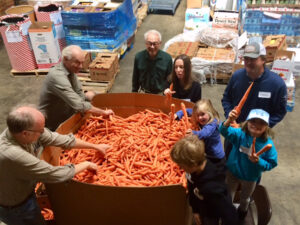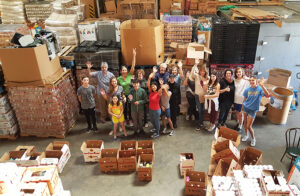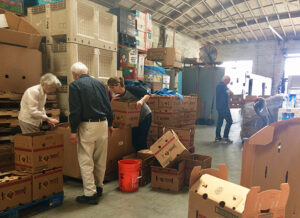 HOPE ON UNION FOOD BANK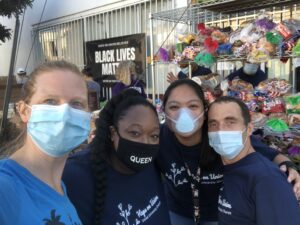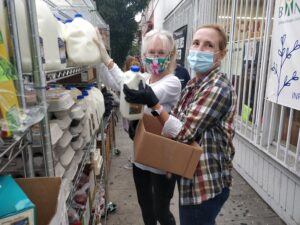 VOLUNTEER THURSDAY MORNINGS
7-10 AM
United University Church, 1053 W 23rd St, Los Angeles, CA 90007
Safety protocols are followed (wear a mask, they provide gloves).
THE GIVING SPIRIT
THE GIVING SPIRIT is dedicated to bringing awareness and providing aid to the homeless community. Over 56,000 lives — many who are are families — have been served in 21 years. This year we can support thousands of kids and young people who struggle to learn while being homeless.
WESTMINSTER TLC

In 1993, BPC responded to the needs of women without homes and their children by building a transitional living center in Venice. The home has provided a safe, secure place for over 200 families. In addition to housing, the program's current primary focus is on employment.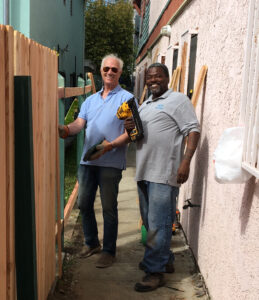 THE PEOPLE CONCERN
THE PEOPLE CONCERN is grateful to BPC for nearly four decades of partnership toward its efforts in providing support systems or our city's most vulnerable: those living on the streets. BPCers for years have prepared and served hot meals to program participants at SaMoshel, one of their three interim homeless housing facilities on the Westside. When the pandemic struck, we stayed involved by switching to assembling and donating snack bags and hygiene kits. Our church heartily supports this non-profit's prime objective: to ensure all are housed, healthy and safe.
HABITAT FOR HUMANITY

Founded in 1976, Habitat for Humanity (HfH) is a leader in addressing the issues of poor housing conditions. Since 1990, HfH of Greater Los Angeles has built, rehabilitated, or repaired over 1,000 homes in neighborhood across Los Angeles County. HfH tranforms lives, inspires neighborhoods to improve, and strengthens communities. Our BPC church family has been involved with the HfH builds for well over 20 years.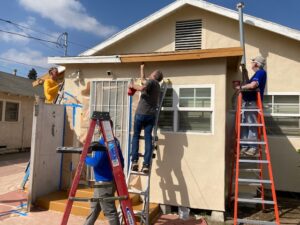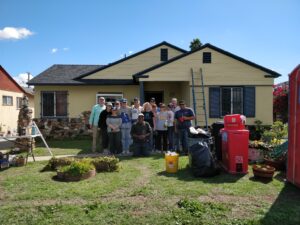 MUSIC MENDS MINDS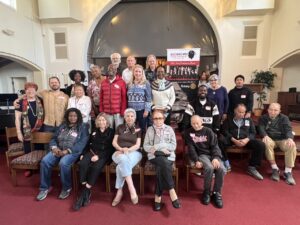 Weekly Drum Circle and Sing-along In-Person
Wednesdays, 1:00 PM-2:00 PM in the Sanctuary
Are you or a loved one living with Alzheimer's, dementia, Parkinson's, stroke, traumatic brain injury or PTSD?
Make rhythm, music and play in community at BPC on Wednesdays from 1PM – 2PM. Caregivers must be in attendance and family support members are encouraged. If you have questions, please contact Carol Rosenstein at
info@musicmendsminds.org.
for information about zoom rehearsals Monday, Wednesday & Fridays.
MY FRIEND'S PLACE
Located in the heart of Hollywood, My Friend's Place is a local non-profit assisting homeless youth with a full spectrum of services — physically, mentally, psychologically. It is a place where young people, many with no home to return to, can feel comfortable and secure. Beyond our financial support as well as material donations, BPCers have regularly helped out holiday dinners, clothing drives, mic/karaoke nights, and especially monthly birthday celebrations, which have now been resumed.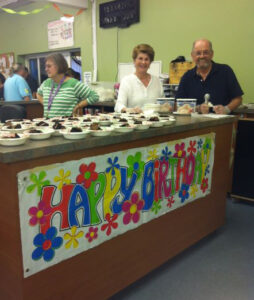 THE WESTSIDE COALITION
BPC is honored to be one of 70 faith communities, public agencies and other organizations making up The Westside Coalition, a non-profit alliance whose overriding goal is to get everyone working together on issues of housing, hunger and health affecting the poor and homeless of L.A. We have been actively involved in sponsoring a number of their events as well as participating in meetings and workshops. Up until Covid, it had been an annual tradition on our pat to collect new socks and underwear for the homeless, so much so that we became known as "The Sock Church."