YOUTH MINISTRY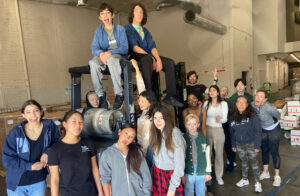 YOUTH GROUPS UPDATE
THIS SUNDAY, SEPTEMBER 17: YOUTH GROUP STARTS AT 10:30 (MS/HS)
As of this week, we're back to having two church services on Sunday mornings, which means Youth Group will be at 10:30 instead of 10 am starting this Sunday. Youth will meet in person in the sanctuary and will then be dismissed to the Youth Lounge.
Additionally, our new lesson plan at youth group is to study the same passage that the church sermon is exploring in the main service, so we'll be talking about Taylor Swift's "You Need to Calm Down" and our discussion of scripture will be based out of 1 John 4:7-12.
YOUTH BIKE RIDE & MUNCH IN SANTA MONICA, SUNDAY, SEPTEMBER 24
The Santa Monica bike path on the beach is the perfect place to host a friendly all-skill-levels bike ride for our students. This ride will be 8-12 miles depending on our group size and how full we feel after lunch. This is a no-drop ride that will go whatever pace is comfortable for ALL riders, so you do not need to be an expert cyclist. You can plan to bring your own bike, helmet, and lock, or register to rent a bike and accessories for $35 in the link below. The ride begins after church at 12:15 pm at Perry's Bike Rentals in Venice at 3100 Ocean Front Walk and we'll plan to grab lunch on our ride.
Registration is available at the following link, and please don't hesitate to contact me if you have any questions whatsoever about the ride. To register: CLICK HERE
UPCOMING EVENTS
FAMILY MISSION TRIP TO MEXICO WITH AMOR MINISTRIES
OCTOBER 7-9 (MS/HS)
Join us for this incredible BPC tradition (Passport Required)! Begins at 6:30 AM on Saturday, October 7. Meet at Best Western Americana Inn, San Diego. (We highly recommend reserving a room at the Best Western on Friday night. Not included in the church trip cost.) Returning Monday, October 9, late afternoon/evening. Cost for the trip includes food, transportation, building supplies, & tent lodging: $325, which can be paid
HERE.
Deadline to sign up is September 6.
This trip is open to 6-12th grade students. Charlie will be attending his formal capacity as the Youth Director to oversee students, so he is inviting all 9-12th grade high school students whether they're accompanied by parents or not. For younger 6-8th grade middle school students, they are invited to serve on the trip with their parents.
Whether you have a student in the program or not, all are invited to pick an upcoming Sunday morning and sponsor snacks and refreshments at youth group. Snacks could be something elaborate and homemade, or something store-bought from Von's. If you're interested, there's more info and a list of available weeks in this form:
https://bpc.ccbchurch.com/goto/forms/64/responses/new
SUMMER ACTION LEADERSHIP TEAM 2023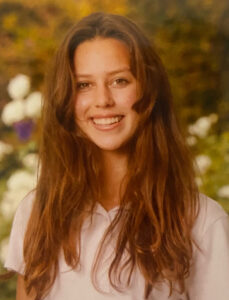 TAVIANA is a rising junior at the Archer School for Girls and is excited to foster the youth's faith as well as her own through being a part of the SALT team. She loves community service and playing volleyball as well as coaching kids at her club volleyball program. She can't wait to be a part of the team!
AMANDA attends LACES high school as an 11th grader this year. Her faith has deepened within the BPC youth group. She loves animals and is looking forward to making new friends and helping others to have as much fun as she has had within BPC youth.
LUCIA is a junior who has been going to BPC since she was two years old. She grew up in the church community and has grown her faith over her five years in youth group. She loves working with kids, teaching others, and making new relationships.
MADDIE is going into the 12th grade at Culver City High School this year. She loves helping others and she wants to make positive and meaningful impact on BPC;s youth program. She hopes to create a safe, fun and loving space for youth,
SEPTEMBER 10 – Welcome Back Sunday!
Celebrations and lunch on the playground during and after church.
SEPTEMBER 24 – Ride & Munch
Bike ride and lunch on Santa Monica Boardwalk after church.
OCTOBER 7-10 – Mexico Mission Trip
Grades 9-12 can attend without a parent. Grades 6-8 need a parent or chaperone.
OCTOBER 27 – Youth Halloween Party
NOVEMBER 19 – Friendsgiving Lunch
Offsite and after church
DECEMBER 3 – Night in Bethlehem
4-6 PM at Church
DECEMBER 10 – Jesus' Birthday Bash
Christmas party, gift exchange & dinner offsite.