YOUTH MINISTRY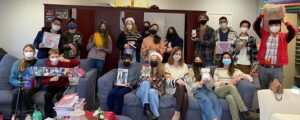 YOUTH GROUP UPDATE
Middle School and High School Youth Groups will now meet in person in the Sanctuary and will then be dismissed to the Youth Lounge.
Due to the current Covid surge, BPC is recommending that masks be worn indoors.
We have discontinued on-line Sunday school.
MIDDLE SCHOOL CAMPING TRIP
All Middle School Youth are invited to attend BPC's Middle School Camping Trip at Malibu Creek State Park from Thursday, July 14-Sunday, July 17. RSVP by contacting Dean Choi at

dean.choi@bpcusa.org

.