YOUTH MINISTRY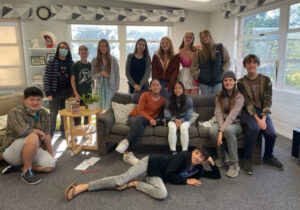 YOUTH GROUPS UPDATE
OFFICE HOURS WITH CHARLIE
Thursday Afternoons (MS/HS)
Starting May 18, I'll be at Primo Passo Coffee in Santa Monica for a weekly drop-in conversation and bible study time from 3-5 pm on Thursday afternoons. All are welcome (students especially, but parents too!), whether you can come for 5 minutes or 2 hours, and we can talk about the Bible or just talk about life. Primo Passo is located at
702 Montana Ave, Santa Monica, CA 90403
. Hope you can make it!
HIGH SCHOOL MISSION TRIP TO MEXICO, JULY 16-21. This will be a 6-day overnight event to outer Tijuana to build homes with our multi-decade mission partners AMOR MINISTRIES, and this event is open to 8-12th graders.
MIDDLE SCHOOL LEGO BRICKFEST IN PASADENA, JULY 29-30. This overnight event will be more than Legos, as we'll also be hiking in the mountains above Pasadena.
HIGH SCHOOL RAFTING TRIP, AUGUST 10-14. This five-day event includes driving all the way up to Oregon for our annual rafting trip that goes back decades.