SMALL GROUPS
SMALL GROUPS GATHERINGS ARE BEING ORGANIZED BY THE INDIVIDUAL LEADERS. IT IS IMPORTANT TO STAY CONNECTED!
A BPC Small Group is an intentional gathering of people who meet on a regular basis for the purpose of growing in faith, Christian fellowship and discussing God's Word. Some groups are short-term and others have been ongoing for many years. Group leaders encourage the regular attendance and active participation of its members resulting in spiritual growth wherever one is on their faith journey.
Anyone interested in joining a small group, contact
Tuesdays in December 5, 12, & 19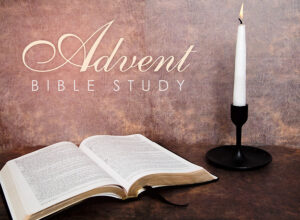 On Zoom only, 6:00 – 7:00 PM
Zoom Meeting ID: 820 5790 5727
If you are looking for a supportive place to connect with other women of all ages, there is a new weekly opportunity: starting at BPC every Wednesday, 7:00 PM in Room 121.
We are using the book called "The Way of Integrity" by Martha Beck as a springboard for growth and sharing concerns, moderated by Linda Regan-Johnson. If you are interested in coming please
CLICK HERE
. This is a secular book, so a good opportunity for outreach to those you know who may not be churchgoers, but looking for a supportive community of women. Hope to see you there!
Thursday Evening Small Group
Small Groups are the very best way to keep growing in your faith while staying connected to God, the church and developing real friendships at BPC. We would love to have you join us! All are welcome.
Meeting ID: 846 4757 987