On-Going Mission Opportunities
WAYS TO SERVE THE CHURCH AND THE WORLD
DURING COVID 19 SAFE AT HOME DAYS
Your MISSION TEAM is sponsoring a DIAPER DRIVE
for our neighbors at Hope on Union/United University Church.
Over 85 families need diapers each wee — sometimes as many as 140 boxes are given out. Can you imagine having a baby and running out of diapers with no means to run out for a new box? Here's how you can help:
– Order diapers from Amazon to be delivered on Hope on Union, Tuesday – Thursday.
Address: Shirley Velasco, Office Manager
Hope on Union/United University Church
2208 So. Union Ave., Los Angeles, CA 90007
– Or have diapers delivered to BPC any weekday or drop them off yourself: Monday-Friday,
9 AM – 2 PM, or bring them on Sundays.
*** All sizes are needed, as well as baby wipes ***
We are hopeful you might participate in this project! Our members who have been going every Thursday to help with the food pantry have seen this need and invite all of you to share in this ministry. Please send any questions to Francie Goodrich at
fcgoodrich@gmail.com
or Steve Ruth at
sjruth123@gmail.com
.
Thanks from your Mission Team!
VOLUNTEER OPPORTUNITY
COMMUNITY FOOD BANK
UNITED UNIVERSITY CHURCH | HOPE ON UNION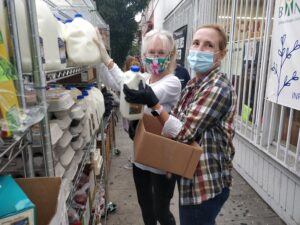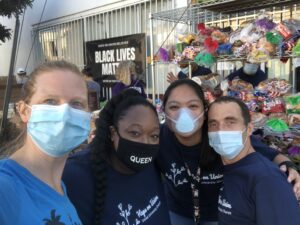 Volunteer at the Hope on Union Food Bank
Thursday mornings from 7-10 AM
United University Church
1053 W 23rd St, Los Angeles, CA 90007
Safety protocols are followed
(wear a mask, they provide gloves).
Email Pastor Lora with questions

AMNESTY INTERNATIONAL
Join Amnesty International's work: Protect Afghan's Brave Human Rights Defenders.
Click here to learn more and easily take action:
BLUEFIELDS NICARAGUA FARMS
BPC has been in a covenant partnership for over 20 years with a group of pastors (called APASUR) and their churches from Bluefields, Nicaragua. Over the past few months, Pastor Lora, Steve Ruth and Tom Elander have been participating in monthly Zoom calls with some of the APASUR pastors. Many have contracted COVID-19, including some of the pastors, their family members and their congregants. Many have been very ill and there have been some deaths.
The pastors of APASUR are addressing the most basic needs of the people in their community – growing crops to provide food and/or financial independence. The photo below is the APASUR pastors on one of the parcels of land that is being developed for food production. Please join us in praying for our Nicaragua siblings in Christ!
2021 In-Kind

Donation

Opportunities
– Household items in good shape. P

lease contact Lucia Mendez
To subscribe to the weekly BPC Mission Calendar, contact Margaret Chock, mchock@mibchock.com