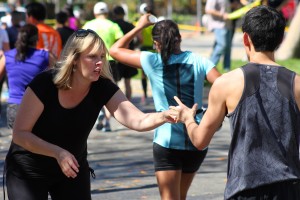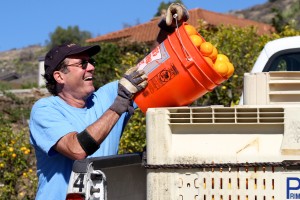 "Marathon of Service" – Coming March 18-19

It's time once again for our annual Marathon of Service weekend. This is a pillar event in the life of our church because it is a church wide marathon of service held the very weekend the LA Marathon runs by our church. There are events for all ages! This year we have set up the following events:
Crop Gleaning*,
building a house with
Habitat, Heal the Bay
Beach Clean Up
*,
Sprucing up at
Westminster TLC*,
Cooking a meal at
OPCC/TPC
, supporting
Students Run LA*
, and
Marathon Runner Support
(handing out water and oranges at mile 22 close to our church!)
*
. Sign up for one or more events here:
https://mamandaa.wufoo.com/forms/zk7qj0j1qhzvo6/
We've set an aggressive goal of recruiting 262 volunteers, that's 10 volunteers for every mile of the race! Please sign up early and often and don't forget to bring friends!!
*child-friendly event, parent/guardian presence required.
The Giving Spirit
Check out this video where Mayor Gil Garcetti visits BPC and talks about the impact of homelessness and the work of The Giving Spirit. It is difficult to be unmoved by the video. Your help makes the difference. The next TGS event at BPC is May 19-20, 2017– go to their website, www.thegivingspirit.org, for more information or to volunteer.
Socks, Socks and More Socks!
The 800 socks you have so generously donated were sorted and some were distributed on Wednesday, February 22 at the Armory on Sawtelle just south of Wilshire. The rest of the socks will be distributed at the next shelter event in March or donated to one of our local mission partners for distribution.
Thank you for helping those who need warm socks for the winter!