The Giving Spirit Update!
Check out this video where Mayor Gil Garcetti visits BPC and talks about the impact of homelessness and the work of The Giving Spirit. It is difficult to be unmoved by the video. Your help makes the difference.
The May 19-20 event was a big success – THANK YOU!
The next TGS event at BPC will be in December 2017 – go to their website, www.thegivingspirit.org, for more information or to volunteer.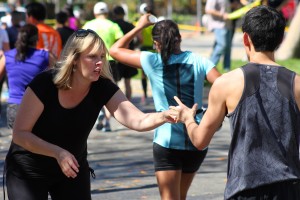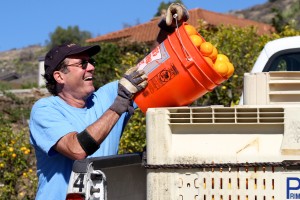 "Marathon of Service" – BPC Got Moving March 18-19!

This year, we participated in Crop Gleaning, building a house with Habitat, cleaned up the beach with Heal the Bay, spruced up the facility at Westminster TLC, cooked a meal at OPCC/TPC, supported Students Run LA and LA Marathon Runners (handing out water and oranges at mile 22 close to our church!) We had over 100 people volunteer! Way to go, BPC!
Socks, Socks and More Socks Update!
Kudos to all who gave as well as participated in the recent sock drive for the homeless at the Armory's temporary shelter in West LA. Not only were there enough socks, both men's and women's, to go around to all those in need, there was also a sufficient supply remaining, which now has been divvied out equally to two non-profits in Venice: Safe Place for Youth, which works with youth who are experiencing homelessness, and St. Joseph Center, which likewise supports the homeless as well as working poor families.
"Both agencies are exceptionally grateful for your amazing gift," said Darci Niva, Director of Westside Coalition. "I myself can't say enough about the generosity and commitment of your congregation, who once again pulled through for us."