Mission in Society
As believers, we are called to actively spread God's words & love to make a positive difference in this world, whether it be our loved ones, or strangers from another country. We are all children of God and we live & love in the service of others.
We are a heavily Missions-focused group of people who love to do good – feed the hungry, help the homeless and make an impact in this world.
If you'd like to see what projects we're involved in and are interested in volunteering or going on a trip to serve, please check out what we are all about!
and be content with what you have,
for he has said,
"I will never leave you nor forsake you."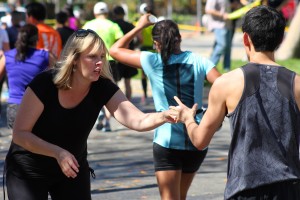 "Fear not, I am the one who helps you."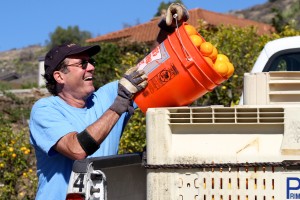 Let us
not become weary
in doing good,
for
at
the
proper time
we will
reap a harvest…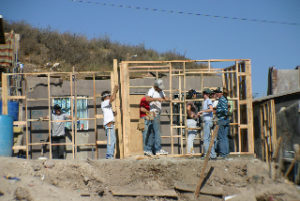 Adult Mexico Build
Work Trip Information
BPC members and friends continue the 34+ year partnership with AMOR Ministries to build housing for hard-working families in the Tijuana/Tecate area.
BPC participates in two Mexico Builds with AMOR ministries every year.
Youth Mexico Build is April 14 – 19, 2019. High School students are eligible. Adult volunteers needed. Contact: Steve Milunovic @ 310/826-5656 for more information.
Adult Mexico Build will be in October 2019. Details forthcoming.
The Giving Spirit (TGS)
The Giving Spirit assembles and personally delivers survival kits to children, women, and men throughout the streets of greater Los Angeles. PLUS!
BPC participates in two TGS events on site every year. A weekend in early summer will page and deliver life saving bags to those without homes in LA. TGS will offer groundbreaking breakout sessions to educate, inform, and engage our community about homelessness in LA.
Volunteers are needed throughout the year to help make homeless emergency kits. Keep posted on dates to volunteer.
Help TGS make a meaningful impact in the lives of LA's homeless!
To volunteer, please register at: www.thegivingspirit.org.
SAnta MOnica SHELter
Cook Saturday Dinners for the homeless at Samoshel.