MEN'S MINISTRY GATHERING
FRIDAY, APRIL 26 – 7:10PM
WHO: Any guys attending or interested in expanding your relationships with likeminded guys from BPC or the Brentwood/Westside area.
WHAT: Dodgers vs Pittsburg Pirates at Dodger Stadium.
WHERE TO MEET: Carpool from BPC garage at 4:00PM.
COST: $30/PERSON. Partial scholarships available. The Men's Ministry is covering the additional cost of $16/person for tickets (which includes free hotdogs & snacks in the Coca Cola Pavilion seating area. We will need at least 15 to get the group discount.
SIGN UP on the Patio on April 7 & 14 or call/text Steve Ruth at 562-412-4646.
Up
coming Fellowship Events
WINE & THE WORD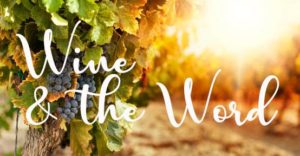 SUNDAY, APRIL 27 – 6:00PM
Potluck dinner at a member's home with wines and meet Rev. Lora East, Associate Pastor Candidate
Bring: A-G Main Dishes, H-L Appetizers, M-R Vegetables, S-Z Desserts
Cost: $15/person in advance or $20 at the door.
SIGN UP ON THE PATIO OR CALL THE CHURCH OFFICE 310/826-5656.
YOUNG AT HEART MINISTRY EVENT
Young At Heart Trip to Tillman Water
Reclamation Plant & Japanese Garden
Date: Tuesday, May 21, 2019
Destination: Donald C. Tillman Water Reclamation Plant followed by lunch at the 94th Aero Squadron in Van Nuys.
Registration: in Room 121 at 10 AM for bus departure at 10:15 AM.
Cost: $10
Sign up after church on Sundays or by calling the church office
at 310-826-5656.
BPC BOOK CLUB
SUNDAY, APRIL 28 at 7:00 PM
Our book for April is
Secondhand Time
(The Last of the Soviets)
by Svetlana Alexievich.
Alexievich won the 2015 Nobel Prize in Literature for this book, described as "a symphonic oral history about the disintegration of the Soviet Union and the emergence of a new Russia." Neither pure history nor pure fiction, described by the Nobel Committee as a "history of emotions", it's a collection of the stories of individual ordinary people whose experiences are often lost in official histories, via interviews conducted from 1991 to 2012.
O
ur next meeting will be April 28 at 7:00 PM

in the

Church Library.