Up
coming Fellowship Events
YOUNG AT HEART MINISTRY EVENT

Young At Heart Trip to Tillman Water
Reclamation Plant & Japanese Garden
Date: Tuesday, May 21, 2019
Destination: Donald C. Tillman Water Reclamation Plant followed by lunch at the 94th Aero Squadron in Van Nuys.
Registration: in Room 121 at 10 AM for bus departure at 10:15 AM.
Cost: $10
Sign up after church on Sundays or by calling the church office
at 310-826-5656.
BPC SOFTBALL TEAM
SUMMER MONDAYS! MEN & WOMEN WELCOME!
Do you like to play softball, or cheer on those who do?
BPC is back in the church softball league and we need YOU!.
Games are on Monday nights all summer long in Westchester starting mid-June.
You don't have to be good, you just have to want to have lots of fun!"
.
WINE & THE WORD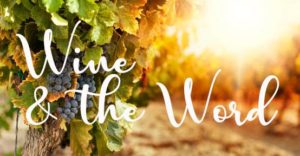 NEW EVENT DATE: TBD
We hope you can join us for
the next Wine & the Word event coming soon

.
BPC BOOK CLUB
SUNDAY, JUNE 2 at 7:00 PM
Our book for MAY IS Anything is Possible, by Elizabeth Street. She explores the whole range of human emotion through the intimate dramas of people struggling to understand themselves and others. It's reverberating with the deep bonds of family, and the hope that comes with reconciliation.
One sister trades self-respect for a wealthy husband while the other finds in the pages of a book a kindred spirit who changes her life.
O
ur next meeting will be June 2 at 7:00 PM

in the

Church Library. To join the group, call the church office. 310/826-5656