Find us in Brentwood, Los Angeles, CA
God is our refuge and strength, A very present help in trouble. Therefore we will not fear, though the earth should change And though the mountains slip into the heart of the sea; Though its waters roar and foam, Though the mountains quake at its swelling pride.
– Psalm 46:1-3
We're located on the corner of San Vicente Blvd. and Bundy Dr.
Brentwood Presbyterian Church is located:
12000 San Vicente Boulevard ♥ L
os Angeles, California, 90049
info@bpcusa.org
Phone: 310.826.5656
Monday-Thursday 9:00 AM – 5:00 PM
Fridays 9:00 AM – 2:00 PM
+++++++++++++++++++++++++++++++++++++++++++++++++++++++++++++
For the Holiday Season

, the church

campus will be closed on:
*Sunday Service will be in the Sanctuary at 10:00 AM.
*Campus will close after 1:00 PM.
To be added to our weekly email list to receive communications from BPC, please email us at info@bpcusa.org.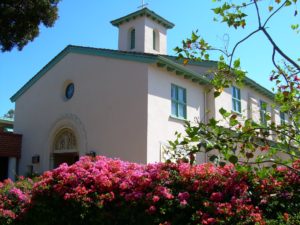 The BPC parking lot is on Bundy Drive south of San Vicente on the East side of the street.
There is also parking on Sundays at the Comerica Bank Building lot across San Vicente on the West side of Saltair.