Sunday Zoom Fellowship
11:00AM – Noon
Join Pastors Dave & Lora
at 11:00AM on Sunday mornings.
Join Zoom Meeting
Meeting ID: 884 7410 5433
+16699006833 US (San Jose)
+13462487799 US (Houston)
It is a casual way to see one another, meet new people and fell connected to the church. need, our community is awaiting you with our open hearts.

VIRTUAL CHOIR TALENT SHOW
SUNDAY, OCTOBER 18, 2020
6:00PM – JOIN THE CHOIR FOR SOME MUSIC AND SOME FUN!
Children's Ministry Sunday Zoom
11:00AM – Noon
Join Children's Director, Michelle LoMonaco in games & fun. Connect with other BPC kids. Kindergarten – 5th Grade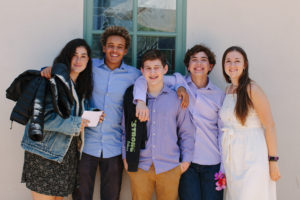 Youth & Young Adult Zoom Gatherings
High School Youth Zoom Gathering
Join Zoom Meeting
SUNDAYS @ 8PM
Meeting ID 820 3536 4007
Passcode: 855784
College Group Bible Study
EVERY OTHER WEDNESDAY @ 8:30PM
Middle School Zoom Gatherings
Middle School Sunday Morning Zoom Gathering
SUNDAYS @ 11AM
Join Middle School Teacher Nadj Shields and Youth Director Ellie Laita for some fun and connection.
Join Zoom Meeting
Meeting ID: 813 4623 1982
Passcode: 544587
One tap mobile
+16699006833
US (San Jose)
WEDNESDAYS @ 7:30PM
Join Zoom Meeting
Meeting ID: 955 708 970
Passcode: 480476
+16699006833
US (San Jose)
Faith Based Dialogues on Race Book Study
October 28
6:00PM – 7:15PM
Join Zoom Meeting
Meeting ID: 826 1207 6612
Passcode: 90049
Dial by your location +1 669 900 9128
Join Pastors Dave & Lora is this important discussion in this ground breaking book about racism in the judicial system.
Order the book and begin reading.
Church Covid-19 Update


2020 BPC SURVEY
Thanks to all BPCers who took the time to take the survey. It was wonderful to hear from all of you. It is very important that we know best how to serve you in these times of distance.
The spirit of the Lord is not distant and BPC is blessed by God's steadfast love, a resilient Jesus centered faith and a spirited vital community.
The survey results have been a great help to the COVID19 "Welcome Back" committee as they nail down protocols for the gradual and safe return to the BPC sanctuary and campus.
Insights from the 90 surveys received.
Question #1: How are you doing? We were happy that you checked in to let us know how you are faring these days. By God's grace, we are all doing pretty well. Please keep in touch with us if you need help both physically and spiritually. We are here for you!
Question #2: What was important to you at BPC pre-pandemic? We loved these nostalgic answers i.e. Celebrations and concerns, the choir, hugs at the door, Passing of the Peace, Potluck Presbyterians, SCL, Wine and the Word, Children learning the bible together and the youth packing up for Mexico.
91% – Worship
46% – Social Activities
45% – Worship Events
41% – Small Groups
35% – SCL – returned via zoom 9/20.
23% – BPC Choir
20% – Hands-on Mission Projects
17% – Committee and Leadership
11% – Youth Groups
10% – Children's Sunday School
Question #3: In person activities – comfortable, reluctant?
You can imagine that these answers were all over the place. About 1/2 of you were excited and willing to come back to the sanctuary for worship with protocols in place (of course), some suggested an outside venue for worship. About 1/2 of you were reluctant to return in person for health risks but appreciate the on-line worship experience in the meantime. The COVID19 "welcome back" committee is working on protocols to be approved by the Session.
Questions #4: Current offerings? What else could we be doing?
You told us you are spiritually fed by the on-line worship services and they help you feel connected to God and the church. You enjoy the Daily Care Packages, zoom Small groups, zoom book studies and coffee fellowship. We started SCL classes via zoom (8:45am – 9:45am Sundays) and if you miss them, they are available on the website, after the fact.
Again, thanks for taking the time to complete the survey. We long for days when we can be together again. The BPC Preschool has returned to campus and it is delightful to hear those little voices at play.
Please let us know how we can best serve you. Keeping the vitality of the BPC community in our hearts and prayers.
Pastors Dave & Lora
Worship Planning Team
BPC Staff