Sunday Zoom Fellowship
11:00AM – 11:30AM
NO ZOOM FELLOWSHIP ON COMMUNION SUNDAYS
Join Pastors Dave & Lora
at 11:00AM on Sunday mornings.
Join Zoom Meeting
Meeting ID: 884 7410 5433
+16699006833 US (San Jose)
+13462487799 US (Houston)
It is a casual way to see one another, meet new people and fell connected to the church. need, our community is awaiting you with our open hearts.
Communion Sunday
Zoom Worship Gathering
SUNDAY APRIL 11
Join Zoom Meeting
Meeting ID: 821 045 7429
Dial by your location+1 669 900 6833 US (San Jose)
Children's Ministry Sunday Zoom
11:00AM – Noon
Join Children's Director, Michelle LoMonaco in games & fun. Connect with other BPC kids. Kindergarten – 5th Grade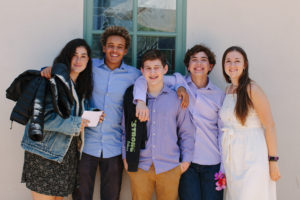 Youth & Young Adult Zoom Gatherings
High School Youth Zoom Gathering
SUNDAYS @ 8:00 PM
Join Zoom Meeting
Meeting ID 820 3536 4007Email

Ellie Laita

for the pass code.
College Group Bible Study
Ellie L. is inviting you to a scheduled Zoom meeting.
Topic: College Group Bible Study
EVERY OTHER WEDNESDAY @ 8:30PM
Middle School Zoom Gatherings
Middle School God Squad
SUNDAYS @ 11AM
Join Middle School Teacher Nadj Shields and Youth Director Ellie Laita for some fun and connection.
Join Zoom Meeting
Meeting ID: 813 4623 1982
Email Ellie Laita for the pass code.
One tap mobile
+16699006833
US (San Jose)
Middle School Youth Group
WEDNESDAYS @ 7:00 PM
Join Zoom Meeting
Meeting ID: 955 708 970
+16699006833
US (San Jose)

Thursday Evening Small Group
led by Pastor Dave
THURSDAYS
5:00-6:00 PM
Small Groups are the very best way to keep growing in your faith while staying connected to God, the church and developing real friendships at BPC. We would love to have you join us! All are welcome!
Join Zoom Meeting
CLICK HERE FOR ZOOM LINK
Meeting ID: 846 4757 9873

The BPC "Welcome Back Team" has continued its conversations and is finalizing a manual to guide our policies and protocols once it is safe to begin bringing small gatherings of congregants and socially distanced family groups back onto the campus for worship, study and fellowship. With the current surge of Covid cases this past month in California, plans to begin bringing people back is temporarily on hold. We are watching legal restrictions closely and believe that we are still safest sheltering in place and staying connected virtually.
We will keep you updated on our progress and more intentions as they unfold.
The Covid vaccination is now open to those over 65. If you would be willing and able to assist a BPC member with
1. the online sign up process,
2. answer non-medical questions,
3. possibly provide transportation for the vaccines,
Get vaccinated, safe, effective, and free. Contact 833-422-4255 or go to
myturn.ca.gov
on your computer. If you are having trouble scheduling your Covid vaccination of transportation problem, BPC has some members willing to help. Please contact Sara Jo Ward, 310-717-0690 or
sarajorealtor@gmail.com
with your name, your phone number, and the type of assistance you require.