Hike
Saturday, March 25 at 10:00 AM. Our group will meet at Temescal Canyon Park for a Hike.
Saturday, May 6 at 6:00 PM. Join the group for a Mahjong Game Night. No experience necessary. To RSVP and get location please email Pastor Lora.
Bible Study
Please note the changes in the dates for Bible Study! Due to softball games on Monday nights, we are moving Bible Study to Wednesdays. The next dates are March 22 and April 9 from 6:30 – 8:00 PM. Then the first and third Wednesdays in May and onwards through summer.
Please contact
Pastor Lora
for more details and to RSVP.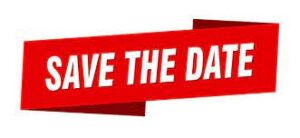 for the YOUNG ADULT RETREAT in Temecula the weekend of July 29. Plan to join us for a fun retreat. Cost is $200.
Click to RSVP.