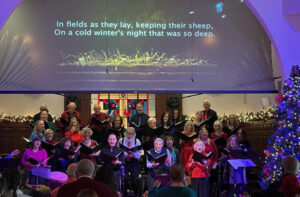 Join on on SUNDAY, DECEMBER 17, at 2:00 PM for an event not to be missed!
The BPC Chancel Choir will present "The Voices of Christmas" by Joseph M. Martin at 2:00 PM with a reception following. There will be plenty of parking in our lot, in the alley lot and across the street in Comerica Bank upper lot.
BPC's GRACE NOTES CHOIR DIRECTOR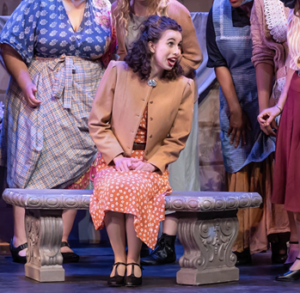 OLIVIA is a choral director from Los Angeles. She began training as a classical vocalist when she was 12, and since then has had a vast array of musical experiences. From singing in elementary school choir, performing roles in operas, directing ensembles, and developing through conducting internships. She is most passionate about bringing people together though choral music.
Rehearsals for the Grace Notes Choir are on Sundays, in Room 210 from 11:30 AM – 12:30 PM.