BPC SMALL GROUPS
Fall is a good time to sign up to be in a BPC small group.
There are new groups forming and existing groups with openings.
Small group ministry is an important way to connect.
Please pray and consider becoming part of a small group.
Thursday Evening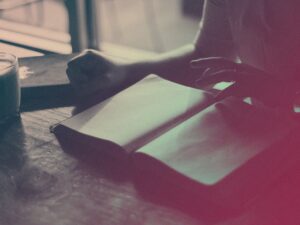 Small Group
Pastor Dave is leading a new Thursday Evening Small Group on the book of Ephesians over zoom from 5-6 PM. Small Groups are the very best way to keep growing in your faith while staying connected to God, the church and developing real friendships at BPC. We would love to have you join us!
CLICK HERE FOR ZOOM LINK
Meeting ID: 846 4757 9873
Passcode: 370039
Stay-Home-Faith-Based Film Series
"YES, GOD, YES" Rated R
We wrap up week 3 of 3 of edgy, religiously-themed comedies with this week's
coming-of-age dramedy, which takes the Catholic church to task with regards to
sexuality, as we've seen in past films this series, but in a much more lighthearted
way. Again we have a female main character (we will again next week), and have
had a windfall of such intriguing women of faith these past months. Such issues of
sexual miseducation, misconduct and misery, of course, plague the Protestant
church no less.
Starring Natalia Dyer from "Stranger Things," and featuring a hilarious turn by
Timothy Simons, that tall guy from "Veep," YES, GOD, YES is a semiautobiographical movie
made by a female writer-director (interview below) which
deals with virginity, gossip, guilt, pleasure, faith and what a holy mess it can be.
Surveys even by religious groups like Barna show how attitudes toward sexuality
and the resulting guilt and shame drive people away from the church. This is not
just those who were abused by those in a place of power, as we've seen in previous
films, but even more general attitudes that continue to haunt people for decades:
attitudes that were ingrained by a repressive, patriarchal, puritanical mindset,
backed with the power of religion and social pressure (note the oppressive power
of gossip in the film).
We've mentioned and read Rob Bell before, and he's one not to shy away
from thinking about the topic (he literally wrote the book on it, titled Sex God); a
few female saints from Christian history have experienced both spiritual and erotic
ecstasy in their visions, notably Catherine of Siena; and even John Paul II
gave dozens of lectures on what he called a Theology of the Body.
This film also gives us a chance to discuss the male gaze concept in feminist film
theory, as well as how destructive gossip can be in a community, be it a school or
a church.
YES, GOD, YES is short, and holds an impressive 94% approval rating on Rotten
Tomatoes, based on more than 100 critical reviews.
That said, this film is rated R and deals with the above issues explicitly, so
viewer discernment is in order. Some reviewers note that equivalent films
focusing on male teens usually get a less restrictive rating. See the discussion
page for alternatives. R. 78 min.
Watch the trailer:
https://www.youtube.com/watch?v=n6fhPzxJoDs
Rent the film for as low as 99 cents (!):
https://www.justwatch.com/us/movie/yes-god-yes
See #4 of Six Reasons Young Christians Leave The Church, from Barna:
https://www.barna.com/research/six-reasons-young-christians-leave-church/
Read an interview with the director, Karen Maine on Jezebel:
https://themuse.jezebel.com/yes-god-yes-director-karen-maine-on-repressedfemale-1844712036
Join the discussion thread after watching the film:
https://docs.google.com/document/edit?hgd=1&id=1dcbFMzZG6LdWbf_RIZunnWUPC1VTRHJrZvhB4qncG0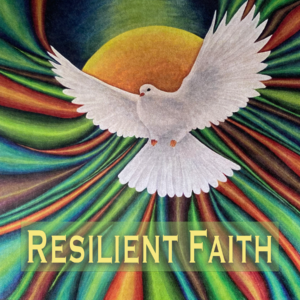 A guided meditation to support your journey to live a fully present life,
and a deeper
understanding of the resilient power within you. Opportunities to find deeper resilience within ourselves can come when life seems most challenging. This podcast is to help you develop that resilience and connection with God.
Being Resilient and having power starts with Faith.
Resilient Faith is sponsored by
Brentwood Presbyterian Church in West Los Angeles.
AVAILABLE ON ALL PODCAST PLATFORMS
Spotify, inTunes, Podchaser, Podcast Addict, Deexer, Listen Notes, iHeartRadio and Buzzsprout