ANGEL STORE 2021
SUNDAY, DECEMBER 5 & DECEMBER 12
9AM – 12:30PM
IN-PERSON
The BPC Mission Team is excited to offer the BPC Alternative Gift Market, ANGEL STORE 2021. The gifts you purchase provide opportunity, compassion and hope.
GIFT MARKET – donate to thirteen local and five international ministries on behalf of those on your Christmas Gift List. You can notify them by sending a gift card that includes information about the ministry.
DELIVERY: Gift Cards can be picked up at BPC on Sunday, December 5 & 12 after worship or by contacting the church office. 310/826-5656
ANGEL STORE ONLINE
THANK YOU FOR YOUR GENEROSITY IN THESE DIFFICULT TIMES FOR SO MANY!
PASTORS LORA & DAVE, THE MISSION COMMITTEE
10,000 VILLAGES CRAFT MARKET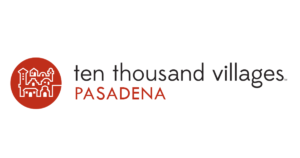 10,000 VILLAGES CRAFT MARKET – purchase artisan crafted items from around the world. Your purchases help artisans toward self sufficiency.
SUNDAY, DECEMBER 12 – 9AM – 12:30PM
FELLOWSHIP HALL @ BPC
All proceeds of the CRAFT MARKET go to 10,000 Villages. BPC does not retain a percentage.