The annual mission event and alternative gift market where you can purchase gifts that help others!
SUNDAY, DECEMBER 3 : Angel Store Gift Cards
9:00 AM – 12:30 PM in Room 121
SATURDAY, DECEMBER 9: Angel Store Gifts Cards & 10,000 Villages
3:00 – 5:00 PM in Fellowship Hall after the Music Mends Minds Christmas Concert
SUNDAY, DECEMBER 10: Angel Store Gift Cards & 10,000 Villages
9:00 AM – 12:30 PM in Fellowship Hall
ANGEL STORE ONLINE
AVAILABLE UNTIL DECEMBER 30, 2023
THANK YOU FOR YOUR GENEROSITY IN THESE DIFFICULT TIMES
FOR SO MANY!
PASTORS LORA & DAVE, THE MISSION COMMITTEE
Matthew 25:40
And the king will answer them, 'Truly I tell you, just as you did it to one of the least of these who are members of my family, you did it to me.'
The BPC Angel Store is a longtime tradition that supports our ministries in Los Angeles, and globally, to relieve suffering, promote social justice, and assist people in becoming self-sufficient. The Angel Store brochure shows current needs, arranged as gifts for purchase. For every donation given to a ministry, you will receive a gift card with information about the ministry that can be given in honor of the recipient. For example, if you donate to Habitat for Humanity in the name of your friend Matthew, you can give Matthew a card telling him about Habitat, and that you gave the donation in his name.
Angel Store will be at BPC on December 3 & 10 from 9 a.m. – 12:30 p.m.
Online donations can be made anytime on the BPC website to support Angel Store. Please note: for card pickup on December 3, online donations need to be done by December 1 at 5 p.m. Likewise, for card pickup on Sunday morning, December 10, online donations need to be done by December 8 at 5 p.m. Online orders made after December 8 at 5 p.m. can be picked up in the BPC office Monday-Friday, 9 a.m. – 2 p.m. from December 11-22.
The Angel Store also brings Ten Thousand Villages to the BPC Fellowship Hall on December 9 AND 10 as a Fair-Trade retailer of artisan-crafted home décor and gifts from more than 130 artisan groups in over 38 countries. BPC keeps no money from these sales.
By shopping at the BPC Angel Store, you have a meaningful impact on the lives of people who receive your support, love and compassion. Thank you for your generosity!
CASA of Los Angeles is a nonprofit whose mission is to mobilize community volunteers to advocate on behalf of children in LA County's child welfare system.
DEACONS' BLOOD DRIVE
"Give the Gift of Life"
On Sunday, Jan. 7, 2024, the BPC Deacons will host the American Red Cross for a BPC Blood Drive. Gift cards reflecting the intended donation will be available.

Founded in in 1976, Habitat for Humanity is a true leader in addressing the issues of poor housing conditions. BPC has been involved in numerous new home and freshen up projects for over 20 years .
In the summer of 2020, BPC received an invitation from a sister church in our Presbytery, Hope on Union, to help on Thursday morning food bank distributions. BPC volunteers are there every week to help. Your donation will help Hope on Union with the cost of food distribution

Music Mends Minds (MMM) creates musical support groups for patients with Alzheimer's, dementia, Parkinson's, traumatic brain injury, stroke, and PTSD, BPC provides meeting space for drum circles weekly.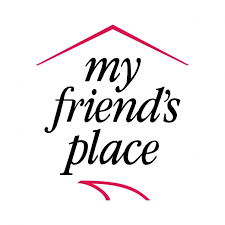 The mission of My Friend's Place is to assist and inspire homeless youth to build self-sufficient lives. MFP provides safe haven, partners with crisis care, life skills & health care providers.

The Giving Spirit is dedicated to bringing awareness and providing aid to the homeless community. over 56,000 lives have been served in 22 years. This year, we can support thousands of kids and young people who struggle to learn while being homeless.
For over 50 years, we have provided a fully integrated system of care, including outreach, housing, mental health and medical treatment, and social services. In 2021, over 2,700 homeless individuals received services.

Twenty-nine years ago, BPC responded to the needs of women without homes and their children by building a transitional living center in Venice. The home has provided a safe, secure place for over 200 families. In addition to housing, the program's current primary focus is on employment.