SEND US YOUR FAMILY PHOTOS
As part of our Advent sermon series, "From Generation to Generation", we are creating two video slideshows for use in worship through December and we need your help. One video will be of old black and white ancestral photos from you and your family (ideally before the 1950's) and the other video will capture some of your more recent Christmas card or family photos. Please send a digital copy of both ancestral and recent pictures (you can even take a pic of a photo with your phone) and email them to
NANCY.
Please get them by November 29 to be included for the First Sunday of Advent.
BRING AN ORNAMENT & HELP US
DECORATE THE BPC CHRISTMAS TREE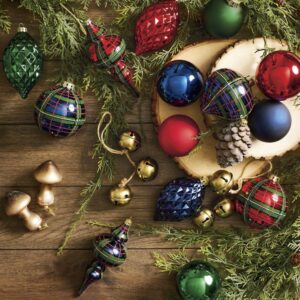 Help us reinvigorate a tradition by bringing a Christmas ornament and hanging it on our
Sanctuary tree after worship at both the 8:00 AM and 10:30 AM services on December 3. You can with bring an existing ornament you are willing to share from home, buy a new one or even make one to represent you or your family's presence with us throughout Advent. We will store your ornament through the year for use again in following years. We can't wait to see what you bring!
Cookies and hot chocolate will be provided.
COME TO 'A NIGHT IN BETHLEHEM'
This is a Christmas program for BPC families and friends, where families wander through the bustling Bethlehem marketplace and discover what life was like when Jesus was born. Families will create unique keepsakes and interact with local shopkeepers who share the Christmas story. You'll love talking to Mary and Joseph in the stable and hearing about the miracle of Jesus' birth. Be sure to visit the Bethlehem bakery to sample delicious treats.
MUSIC MENDS MIND CHRISTMAS CONCERT

Enjoy the Christmas Concert to be presented by the 5th Dementia Band. Afterwards, shop at the Angel Store & 10,000 Villages in the Fellowship Hall.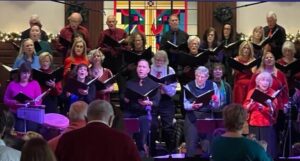 Sunday, December 17, 2:00 PM
Come and join the BPC Chancel Choir as they present "the Voices of Christmas" by Joseph M. Martin with reception following.
BUY CHRISTMAS POINSETTIAS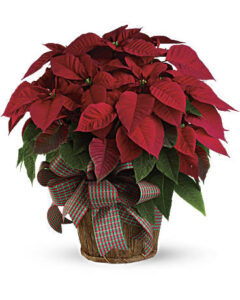 Every year we decorate our Sanctuary with poinsettias at Christmas. The flowers are purchased by members and friends to remember special people in their lives. The poinsettias will be displayed during the Christmas Season. You may pick up the number of poinsettias you purchased after the Christmas Day service.
The order forms will be available in the Sunday bulletins on December 3rd, 10th, and 17th and in the Church office. You may also order online

HERE.

Deadline to submit the order form is December 20.
GIVE TO THE CHRISTMAS JOY OFFERING
CEPAD is the Recipient of 50% of 2023
Christmas Joy Offering
Since 1997 BPC has been in a long-term covenant partnership with CEPAD, a Christian organization based in the capital of Managua, Nicaragua.
CEPAD monitors the needs of the people of Bluefields and acts as our on-the-ground go-between. Elsewhere, CEPAD's main function has been development work for rural Nicaraguan communities through four main programs:
1. Family Development
2. Environmental Stewardship
3. Political Advocacy and Human Rights
4. Theological Education
Our special offering will help CEPAD continue their work during this time of great need.
CLICK HERE
TO GIVE.
COOKIES, COOKIES, COOKIES!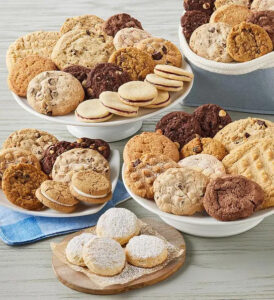 We haveopportunities for you to bake/buy/bring cookies to church for the following events:
– Christmas Choir Concert on December 17
– Christmas Eve services at 10 AM, 5 PM and 8 PM.
Bring cookies and put them in the Library before each event and service.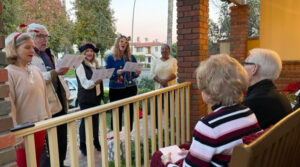 Meet at Church at 5:00 PM for an evening of caroling for our folks that may not be able to come to church during this time. We'll carpool to various homes for a bit of holiday cheer.