Mission In Society:
Faith in Action
The Mission Ministry is our Faith in Action!
BPC is well-known for its warm heart for missions.
We have 19 local and international partnerships we support. We believe
in providing hands-on opportunities for the congregation to serve with established agencies. This allows our efforts to be maximized in reaching those who are in need.
God doesn't ask us to change the entire world, to alleviate or eliminate all poverty, homelessness, hunger, lack of resources, disease, etc. Rather, Jesus asks of us to change just ONE person's or community's life: give drinking water, give medicine, give food, give shelter, give education, give hope, and give a future.
We hope that you will find opportunities to serve locally in our community and/or internationally, outside our borders. Make it your mission to serve with Mission!
Missions Committee Chair: Dr. Margaret Chock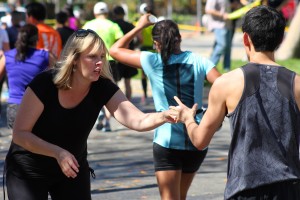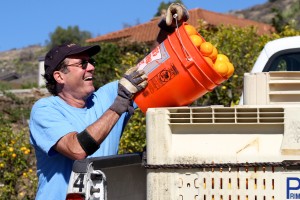 The following are a few ways we've been able to serve our communities and beyond:
Thanksgiving baskets

Sock drives

Habitat for Humanity home builds

Angel Store

Mexico home builds

Everyday needs packing duffel bags for the homeless with The Giving Spirit

Handing out hydration for the LA Marathon during the Marathon of Service
If you wish to become a part of our church or want to volunteer to help those in need with love,
our community is awaiting you with open hearts. Learn to give back & grow through service.
Explore wonderful volunteer opportunities below!
Our Mission ministry's Marathon of Service exists to bring awareness about God's existence to people of all ages through service by encouraging them to apply their own faith through good works for God, themselves and for others.

The People Concern
L
earn more about s
upporting/volunteering with The People Concern (OPCC) to provide shelter and care for those in need. Contact Gary Windish
*Contact Gary Windish for more information on supporting the Westside Winter Shelters through the Westside Coalition.

SA

nta

MO

nica

SHEL

ter
When: Saturday, March 17, 2018
*Cooking at 2:30; Serving 4:30*
Where: 505 Olympic Boulevard, Santa Monica, CA 90401
Cook & Serve Dinner for the Homeless at SAMOSHEL. Learn cooking tips from Chef Leola. Have fellowship with other BPC volunteers. Most of all, enjoy sharing God's love with the residents of SAMOSHEL. Ages 8+ volunteers and ages 8-12 with parent/guardian supervision.
Westside Food Bank
Help us help the community! Organize & box food collected during recent food drives for those in need. All ages welcome! This is a great family-friendly service opportunity. Parking & street parking by the warehouse is available for all.
Westminster TLC
Westminster TLC – Venice Community Housing help provide high-quality, short-term housing to homeless women & children.
TLC provides crises housing and supportive services while families identify options for permanent housing.
My Friend's Place
Where: 5850 Hollywood Blvd. between Western Ave. & Vine Metro stops on the Red Line from Downtown LA
Help us celebrate the birthdays of Youth without families. We serve pizza, sodas, snacks, cake and ice cream. We sing happy birthday and MFP Staff give out gift cards. If there are more volunteers than serving requires, please rotate. When not serving, grab your snack of choice and sit down to chat with the Youth. Conversations are great. Remember Matthew 25. We need four volunteers. You must be 18+ to serve/volunteer. Thanks!
Habitat for Humanity
Help build and renovate homes in Greater Los Angeles area. Our goal is to eliminate substandard housing by making decent, affordable housing a matter of conscience & action in our communities. Volunteer ages 16+
Required Documents: 1. Volunteer Information Form 2. Emergency Contact Form 3. Waiver & Release of Liability Form