Thank you for your interest in using your skills and talents here at Brentwood Presbyterian Church.
Below are a few opportunities that we have for service. If you have an interest in serving in any of these areas, please contact our church office or you can
Fill out the Volunteer Form
Greeter / Welcome Table Team
Our goal at BPC is to make all visitors and our regular attendees feel loved and welcomed. The greeter team helps with questions, puts faces with names and becomes the face of the church to all who attend. Contact Wendy Morgan for more info.

Small Group Leader
We have a growing Small Group ministry at BPC and we are always looking for people with an aptitude for bringing people together and teaching to help others grow in their faith. Some groups meet on the campus, and some groups meet in homes. Contact Pam Taylor or Jack Gregory for more info.
Worship Team / Music Ministry
Are you gifted in the area of music? Can you sing or play an instrument? We would love to hear from you! Praise and worship is an important part of our services and your talents can be used to help bring glory and honor to God. Contact Katheryne Levin for more info.
Photography / Videography Production Team
A lot is happening and many of our events need to be captured digitally. We have a need for photographers and videographers to help capture these events. Contact Katheryne Levin for more info.
Facilities Committee
Our church building is a blessing from God and we need to be good stewards with what we have been given. Our church building is always changing and your skills can help in a mighty way. Please consider joining the committee to help coordinate with the on-going needs of this beautiful campus. Contact Doug Dickey for more info.
Mission Committee
The church is meant to go out and reach the world for Christ (Matthew 28:19) and meet the needs of others (James 2:15-16). There are numerous on-going events (Saturday Dinners, My Friend's Place Birthday Parties), yearly events (Thanksgiving Baskets, The Angel Store) as well as International events (Adult Mexico, Nicaragua Mission). The best way to get involved is to join the Mission Committee. Be a part of this vibrant part of BPC. Contact Rob Hudnut for more info.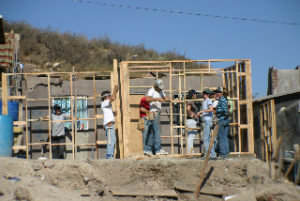 Ushering Team
If you are interested in helping people find a seat, answer questions,
locate a classroom,
help take the offering, we may have a place for you in this ministry. The Usher Team is the first face of God and the church to many people. Consider being a part of this connectional ministry. Contact Bob Tonkin for more info.