Congregational Care Team
BPC DEACONS, CONGREGATIONAL CARE TEAM, CHAIN OF PRAYER TEAM,
PASTORS & STAFF ARE CARING FOR YOU,
It's that time of year again! The Deacons are hosting the Blood Drive with The American Red Cross. Successful blood donors will be tested for C19 antibodies.
FLOWERS MINISTRY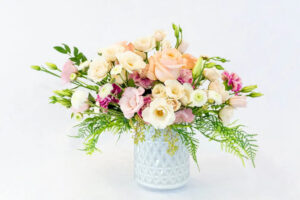 As we continue our reopening following this difficult year, we are planning to schedule sponsors for flowers at Sunday Worship Services. If you want to sponsor a bouquet in honor of a birthday, anniversary, in memory of a friend or loved one, or other life event, please contact Laura Ciaramella, Deacon to Flower Ministry at

lljc1@
aol.com
. The cost is $80.00 per bouquet.
SERVICE OF GRIEF & GRATITUDE

Sunday, July 11, 3:00 PM
The past year has brought challenges, heartache and tragedy to each of us and to our world. We have have been through an intense time of grieving. And, in the midst of it all, we have found gifts, however small, that have surprised us. How many times in the past 15 months have you heard someone say (or you said it yourself) some variation of: "This is really hard, and I have a lot to be grateful for." We have a lot of practice "holding" both of these feelings together and it has not been easy. As we move out of isolation, anxiety and turmoil, it is It is important that we process as a community what we have all been through together.
ANGELS ON WHEELS
Every once in a while, we need a helping hand – an errand run, prescription picked up, assistance with grocery shopping, perhaps a ride to church or a doctor appointment. Two existing ministries — Deacons Transportation Ministry and Errand Angels — recently merged to become Angels on Wheels. These angels, wearing the skin of BPC members, will do their best to step up and lend that helping hand. If you need an angel's assistance, you can contact Pastor Lora at
lora.east@bpcusa.org
or Mary Garbesi, Director of Congregational Care, at
Mary.Garbesi@bpcusa.org
. And if you'd like to join the Angels on Wheels team, we'd welcome that, too!