GRACE NOTES CHOIR,
ages 5 to 13, starts rehearsing March 26th from 11:45 AM – 1:00 PM, Sundays after the second service. Rehearsals are in the choir room directly behind the Sanctuary and downstairs. Contact Megan at
megan.gillespie@bpcusa.org
for more information.
During Sunday school we will create LIVING EASTER BASKETS. It's a BPC tradition where we are reminded that just as we care for the grass in our baskets, God always cares for us.
SATURDAY, APRIL 8, 2023, 10:30 AM – 12:30 PM
Join us for our annual BPC Easter Potluck and Egg Hunt! This event is a great BPC tradition that brings everyone together for a great time!
Please bring a dish that will serve about 12 people and feel free to invite family and friends to this event. Just add them to your RSVP at
http://evite.me/d1C1RA6eNs
Ages: 3 yrs (potty trained) –
At VBS, we discover how the ordinary becomes extraordinary with God. Experience the love of Jesus. Start an adventure! Use your imagination and creativity to build your faith. Meet people from the Bible who used what they had to produce something amazing with God. Click on this
LINK
to sign up.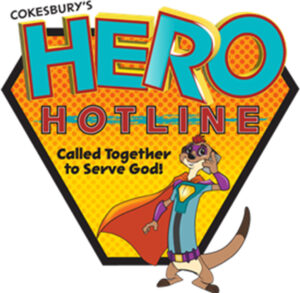 BPCKidz (Grades K-5), 10:30 AM Service
All elementary students will meet in person starting in the Sanctuary and get dismissed to Room 209 after the Children's Message.
Pick up will be in Room 209.
BABIES/PRESCHOOL SUNDAY SCHOOL)
Babies – Preschool drop off in Room 116. Pick up on the Playground.
if you would like to included in these email resources.