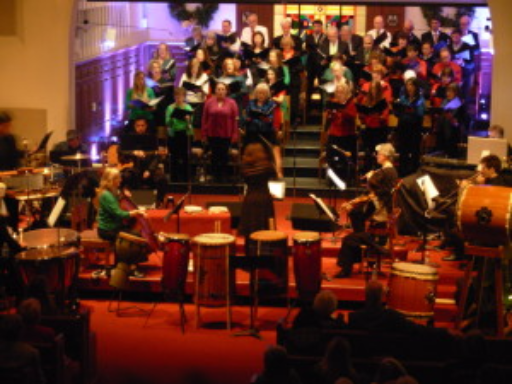 Music Makers and Peacemakers
is a 9-month project that will bring together musicians, songwriters, poets, and artists in a weekend event in June at BPC.
The goal is to create music and artworks that somehow extol peace and the text and/or inspiration can come from scripture, the words of famous peace-makers and/or text of our own making.
The peacemaking focus of this collective will help all of us come together as music makers and peacemakers to hear God's voice of healing, reconciliation and peace. To submit music, art, etc.,
LENTEN/PEACEMAKING FIL

M SERIES!
BPC will be presenting a film every Wednesday during Lent at 7:00 PM in the Sanctuary.
March 8 – Hacksaw Ridge – hosted by Bill Wilkin
March 15 – Arrival – hosted by Eric David
March 22 – Hotel Rwanda – hosted by Rev. Dave Carpenter
March 29 – Gandhi – hosted by Rev. Dr. Amanda Riley
April 5 – Selma – host to be determined
We will view the films, then the host for the evening will lead a post-film discussion of the themes and their relation to peacemaking. Please contact the church office at 310-826-5656 to RSVP for one or more of the films.
FREE ADMISSION; no childcare provided, not appropriate for children.
(Light refreshments will be served for those coming directly from work.)
The BPC Worship Choir participates in the 10:30 A.M. Sunday service from September through June. On special occasions, the choir sings at seasonal worship events, concerts and festivals.
Rehearsals are on Thursdays from 7:00 to 9:00 P.M

.
in the Choir Room. Previous choral experience and sight reading ability are beneficial,
but the primary requirement is a desire to join others in excellent offerings of music to God in worship. In addition to the public music ministry of the choir, members find a sense of community, encouragement and prayer support.
For more information, contact
Katheryne Levin
Worship Band
The band leads worship on Sundays at the 10:30 A.M. service and has an innovative and unique worship style, outside of the boundaries of common "worship" music. The music is simultaneously innovative and sonically pleasing, and the message is clear.
It's not about us.
For more information or to serve at one of the contemporary worship services, contact
Katheryne Levin.
Technical Arts

The tech arts team supports worship services, special events, streaming, sermon videos, and all audio/video equipment for both services, conferences, and special events. If you're interested in serving on this team, contact
Katheryne Levin