JUNE 23, 2019
SERMON SERIES: WHEN LIFE HAPPENS
SERMON: The Soul of a Place
The Lord God has given me
the tongue of a teacher, that I may know how to sustain
the weary with a word. Morning by morning the Lord wakens—
to listen as those who are taught.
Sometimes the soul of a place is so large it engulfs every pretense and disquieting fidgeting in its presence. This is the lead sentence of a recent journal article I wrote in honor of a giant soul of a teacher in my life. What I have learned from the blessing of growing beneath the shade of great teachers is that great teachers let their hearts command not only their work but graciously take command of those around them.
To be a soul of a place is not only a call on great teachers, but it is the call on all who bear witness to God of Love who makes the commandment simple: love one another. How do we do this loving? The prophet Isaiah gives us a clue. It has to do with morning by morning, listening, and…learning! As I thank you for the beautiful year of ministry among you, let us listen together for God's wisdom
May you be the soul of every place you enter.
May love be the soul of BPC.
May we together be the soul of this city, this world.
Wo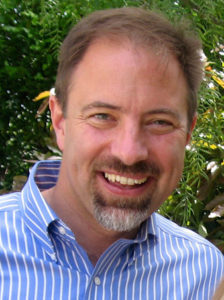 Rev. Dave Carpenter, Pastor
o
Interim Pastoral Associate
Dr. Charlene's last Sunday with us will be Sunday, June 23rd. We will host a reception on the patio after each service and there are cards available on the patio in June if you would like to write a gratitude card to her. She will be preaching on
BPC is excited to welcome
Lora East, Associate Pastor
Lora is ordained in her home church in Woodland, Texas on this past weekend. She will be starting at
BPC on Sunday, July 7, 2019.
Keep her in your prayers for this new transition in her life.