School of Christian Learning

(SCL)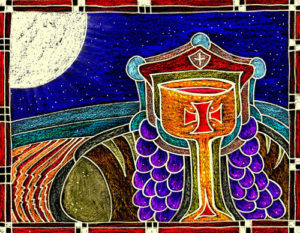 The School of Christian Learning (SCL) provides intellectual and spiritual inquiry as part of strengthening Christian faith among our congregants. Adult Ministry also oversees our Spiritual Life Retreat and the Small Groups that meet regularly to promote spiritual growth and fellowship.
Join us:

Sunday mornings 9:15AM- 10:15AM in the Garden Room
for interesting and thought-provoking SCL classes!
School of Christian Learning Upcoming Classes
There is no class on Sunday March 24,2019
March 31, 2019
9:15 am – 10:15 am (Garden Room)
Celebrating the Old and New Covenants
The Origin and Development of the Christian Eucharist
Join us for a study with Rev. Dr.

James

Lee

as we trace the historical roots of the Eucharist in first century Judaism and learn about how the Eucharist evolved as a central sacrament of the Church.
James Lee, Ph.D.
President and Professor in Old Testament
International Theological Seminary
Come, join the conversation! All are welcome!