School of Christian Learning

(SCL)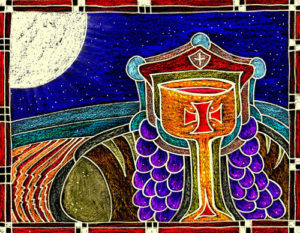 The School of Christian Learning (SCL) provides intellectual and spiritual inquiry as part of strengthening Christian faith among our congregants. Adult Ministry also oversees our Spiritual Life Retreat and the Small Groups that meet regularly to promote spiritual growth and fellowship.
Join us:

Sunday mornings 9:15AM- 10:15AM in the Garden Room
for interesting and thought-provoking SCL classes!
School of Christian Learning
Upcoming Classes
There is no SCL class on
Easter
,

April

21.
Worship is at 9am & 11am.
9:15 am – 10:15 am (Garden Room)
A Word from the Wise: Christian Voices from the Past
If great Christians from other times and places could return and speak to us, what might they say? In this class, through the magic of BPC Time Machine, we will "listen" to four great Christians from the past, as they speak to us using language taken largely from their own writings. We will hear from John Chrysostom, who preached in Syria a

nd Constantinople during the decline off the Roman Empire; Martin Luther, who radically reformed the Church in the 16th century Germay; Helmut Thielicke, who preached from the heart of Nazi Germany during WWII; and finally from C.S. Lewis, the great Oxford and Cambridge professor whose writing during and after WWII
is still popular to this day.
Dr. Lee Cerling currently teaches communication and ethics for the
Marshall School of Business at USC.
Dr. Lee Cerling, PhD
Marshall School of Business, USC
9:15 am – 10:15 am (Garden Room)
Jonah: A Prophet to the Abrahamic Faiths
A prophet with a rare successful career resulting in the mass conversion of people, Jonah is a highly regarded figure in Jewish, Christian, and Islamic traditions. We will study how the message of Jonah is portrayed and interpreted among the three Abrahamic faiths and enrich our reading of the Old Testament book of Jonah as a formative text for Christian mission.
Dr. James Lee is the President of International Theological Seminary.