School of Christian Learning

(SCL)
The Adult Ministry helps us build relationships with one another and explore our faith within the spiritual community.
The School of Christian Learning (SCL) provides intellectual and spiritual inquiry as part of strengthening Christian faith among our congregants. Adult Ministry also oversees our Spiritual Life Retreat and the Small Groups that meet regularly to promote spiritual growth and fellowship.
We have a beautiful fall Schedule for September & October!
Fall schedule will be on Sundays, 10/7, 10/14, 10/21, 11/4.
Join us on November 4 for "Israelites and Philistines: While you weren't looking – What has changed?" with Daniel Smith-Christopher in the Garden Room. More classes to come with Dr. Charlene Jin Lee in November, so stay tuned!
Join us:
Sunday mornings at 9:15 AM in the Garden Room
for interesting and thought-provoking SCL classes!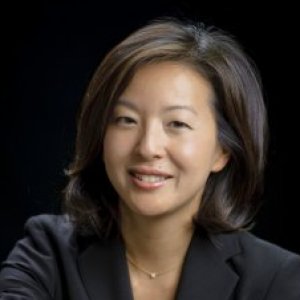 Comfort, Comfort, My People
Studies in Isaiah with Dr. Charlene Jin Lee
Sundays Mornings in the Garden Room
9:15 am – 10:15 am
Dr. Charlene presents her contemporary interpretations on the Isaiah texts studied so far. New participants are cordially invited to an accessible and engaging hour of reading prophetic literature for current times. We will listen to poetries offered by Ordinary Prophets and consider themes of human interdependence and reconciliation drawn from Isaiah.
Come, join the conversation! All are welcome!
Sunday, December 9 – No SCL class (Angel Store in FH)
Sunday, December 16 – Reading Isaiah in Handel's Messiah​
Conversations on contemporary interpretations of Isaiah continue. Dr. Charlene leads us in shared theological reflection on Isaiah with poetry and song.
Sunday, December 23 – SCL Christmas Edition
Join in on a JOYful fellowship hour with Christmas liturgy, singing and listening to Isaiah's majestic texts through Handel's Messiah!
School of Christian Learning
Stay tuned for January 2019 classes!
BPC Angel Store & 10,000 Villages
Gift Market (cards only)
9:00 AM – 12:30 PM in Room 121
Gift Market & 10,000 Villages
Sunday, December 9, 2018 (no SCL class)
9:00 AM – 12:30 PM in Fellowship Hall