Ministry Team
We are blessed to have a friendly staff who love & care for BPC & the community.
Drop by and say hello to get to know our wonderfully hardworking team!
Mission and service are Dave's first loves. Dave believes the church should be a place where believers are connected to one another, fed and equipped for ministry, and then sent out, daring to give expression to their faith in ways that touch the lives of others. Through Dave's work in such places as Africa, Northern Ireland, Croatia, Mexico, and U.S.A. inner cities, he has learned the value of "hands on" ministry.
Rev. Dr. Judy Siker joined our staff
on August 21, 2017. Judy is a familiar face to many at BPC already. She and her husband, Dr. Jeff Siker, are favorite teachers at our School of Christian learning program and have led couples' events and retreats; Judy led our Women's Ministry Retreats in 2015 and 2016. She will be working at BPC 3/4 time. As well as preaching and assisting in Worship, she will oversee the areas of Adult Ministry (including Fellowship, Retreats, School of Christian Learning, and Small Groups) and the Congregational Care Deacon Ministry. Judy will also help with pastoral care and visitation.
Director of Music and Arts
Besides coordinating and conducting the choir, band and other forms of art at BPC, Katheryne sings with a vocal jazz trio, String of Pearls, featuring music of the 40s & 50s. She loves helping people find ways to use their gifts and talents in worship, and we are very blessed by the outcome!
Bill Prescott
Bill joined BPC in 2011, providing Administrative oversight on the business affairs of the church which includes finances, facilities upkeep and maintenance, personnel administration, and technology systems.
Mary has been with BPC since 2009. She both coordinates and is a member of the Pastoral Care Team, offering a caring pastoral presence to those who are experiencing various stage-of-life situations.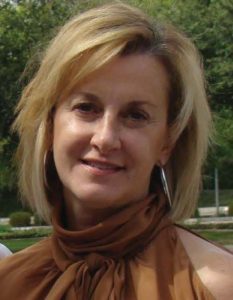 Pat is our newest staff member – she joined our ministry team on July 31! She will be working closely with all committees on calendaring, facility scheduling and office support needs.
Bill has been assisting in worship and helping with ministries since Fall 2015 as a church intern. He is excited to be working again with Youth Ministry, and looks forward to a great 2017 filled with great events and activities.
Michelle brings passion for Children and Families to her job as Director of Children's Ministry. She ensures that we offer excellent Christian education and beneficial activities that will provide the spiritual foundation to last a lifetime!
John joined our BPC staff to provide IT support for our newly installed computer network.
We would be lost without his trouble-shooting tenacity and knowledge! He is an amazing asset for us.
Children's Ministry Coordinator
Faviola taught at our BPC preschool for five years before becoming the Children's Ministry Coordinator. She has a soft spot for little ones. Prior to joining BPC she worked for Westside Group Homes, helping children in foster care prepare for a better future.
(& Social Media Specialist)
Anne recently joined BPC staff to provide communications, social media and admin support. She has over five years of experience in corporate business and the entertainment industry. She recently returned from living and working in London, UK back to sunny Southern California and looks forward to working at BPC.
Preschool Interim Director
Shiva has been with the BPC Preschool for over 18 years. She worked many years as a toddler and preschool Teacher and now is assuming the position of Interim Preschool Director while the Preschool Board searches for the new permanent Director. Her love for the kids and the school is evident in the care and detail she gives to keep everything running smoothly!